The Grécourt Society
Photos of 2019's Grécourt Society receptions
Guide to Gift Planning (PDF)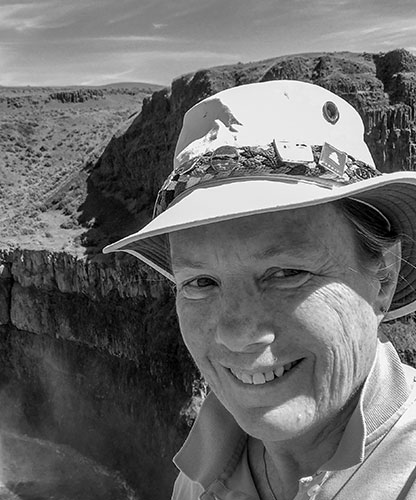 Kate Mulhern Johnson '72, Chair of The Grecourt Society
Alumnae and friends who have included Smith in their estate plans through a will, trust, retirement plan, life insurance policy or life income gift are eligible to join The Grécourt Society. Planned gifts of any amount qualify for membership.
This program, established in 1994, gives the college the opportunity to acknowledge your thoughtful planning for Smith's future.
Benefits include a lovely lapel pin featuring the Grécourt Gates, an invitation to our annual Grécourt Society reception held during Reunion, and pride in the knowledge that you will be supporting Smith beyond your lifetime.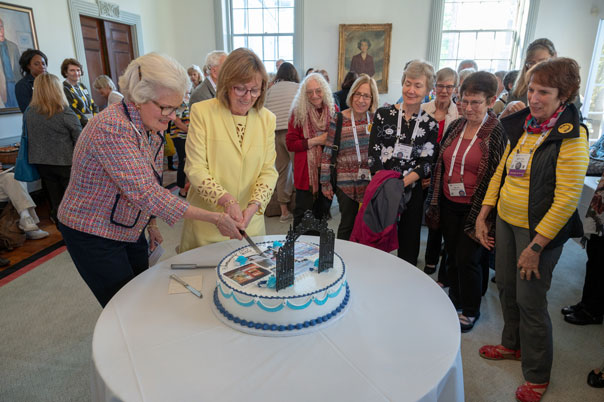 President Kathleen McCartney and former Grécourt Society chair Pam Henrikson '62 cut the society's 25th anniversary cake at reunion in May 2019. Jim Gipe Photographer - Pivot Media
The Grécourt Society Chairs
Jan Oresman '55

01/01/2001 - 06/30/2010

Pam Henrikson '62

07/01/2010 - 10/31/2019

Kate Mulhern Johnson '72

11/01/2019 -
Become a Member
To become a member of The Grécourt Society, please fill out the form below, or, if your prefer, print the documents at the bottom of this page and return them to the Gift Planning office via fax or mail.
The Planned Giving Office will contact you to verify your membership.